Interiors
Find your personal sanctuary in the sky with
interiors by AD100 designer Tony Ingrao.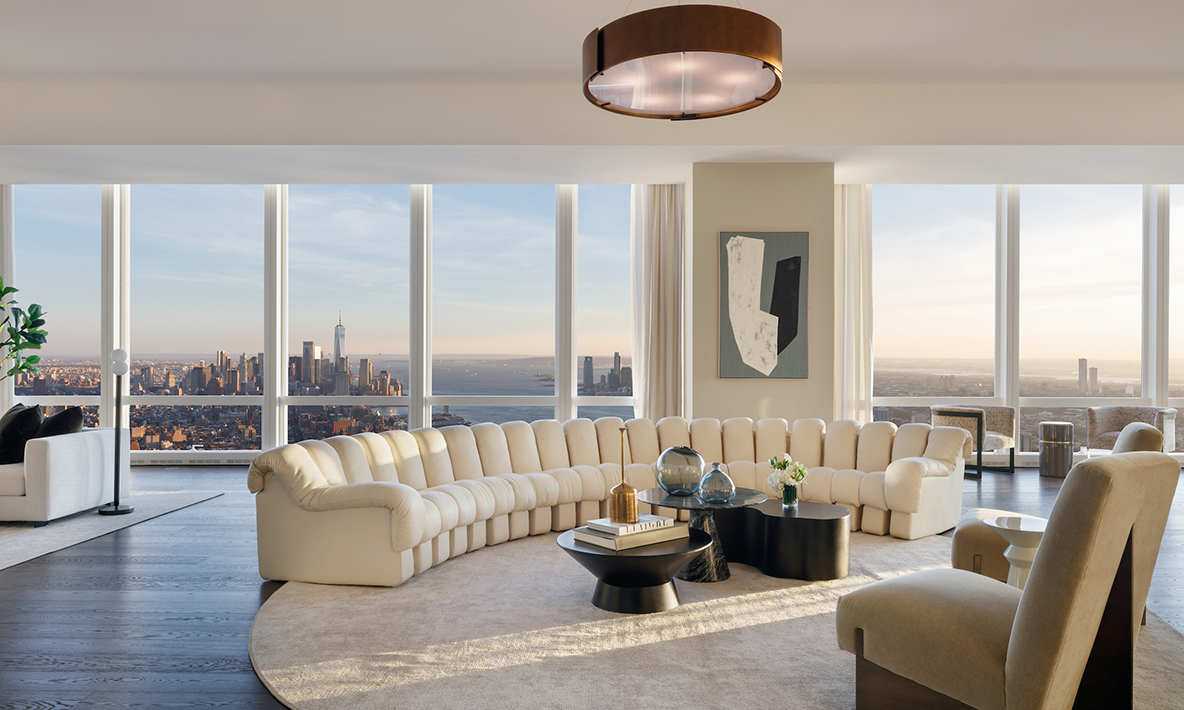 "I took this as my opportunity to infuse innovative architecture
with a fresh attitude towards luxury."
— Tony Ingrao, 
Founder, Ingrao Inc.
A higher standard of luxury
Tony Ingrao of Ingrao Inc., a fixture on the AD100–Architectural Digest's list of the greatest talents in the world of design, brings his distinctive modern luxury to 35 Hudson Yards. Ingrao's elevated sensibility means exquisite proportions and materials that are always unexpected, richly textured, and beautifully illuminated.
Starting on the 53rd floor, these two-to-six-bedroom homes range from 1,500 to 10,000 square feet, and are all designed on a grand scale. They feature gracious entry foyers and galleries that lead through to the great rooms, ceilings that soar to nearly eleven feet and grand living areas with large expanses of glass.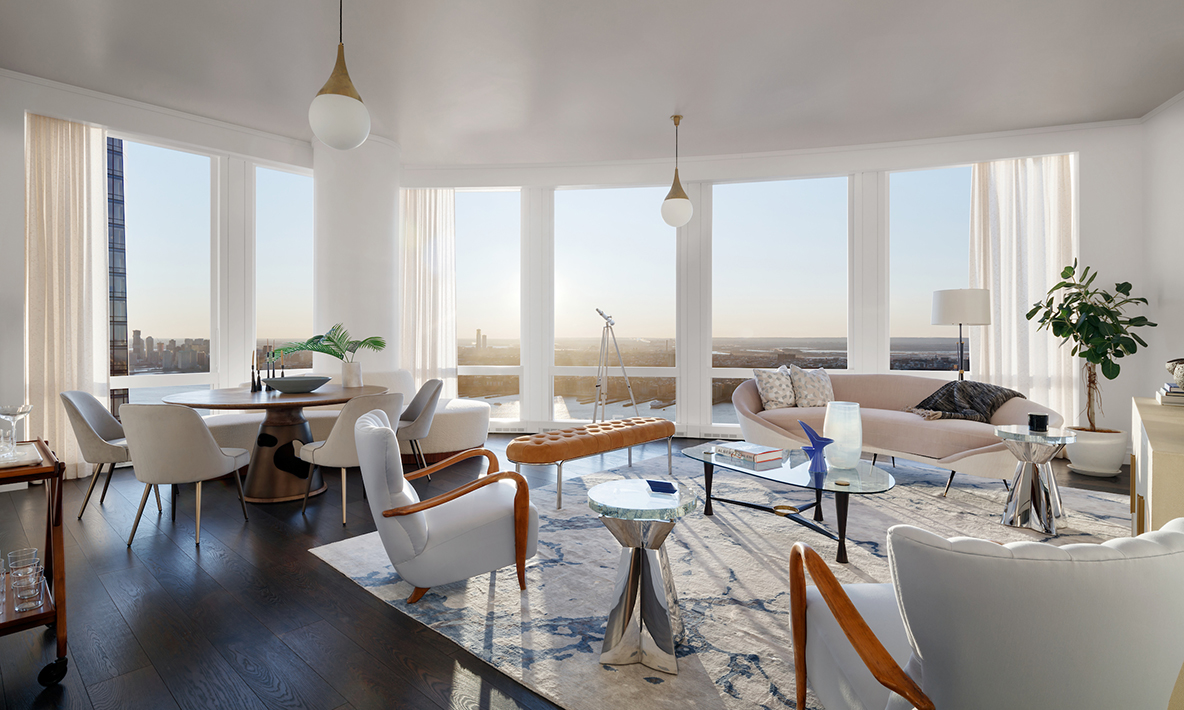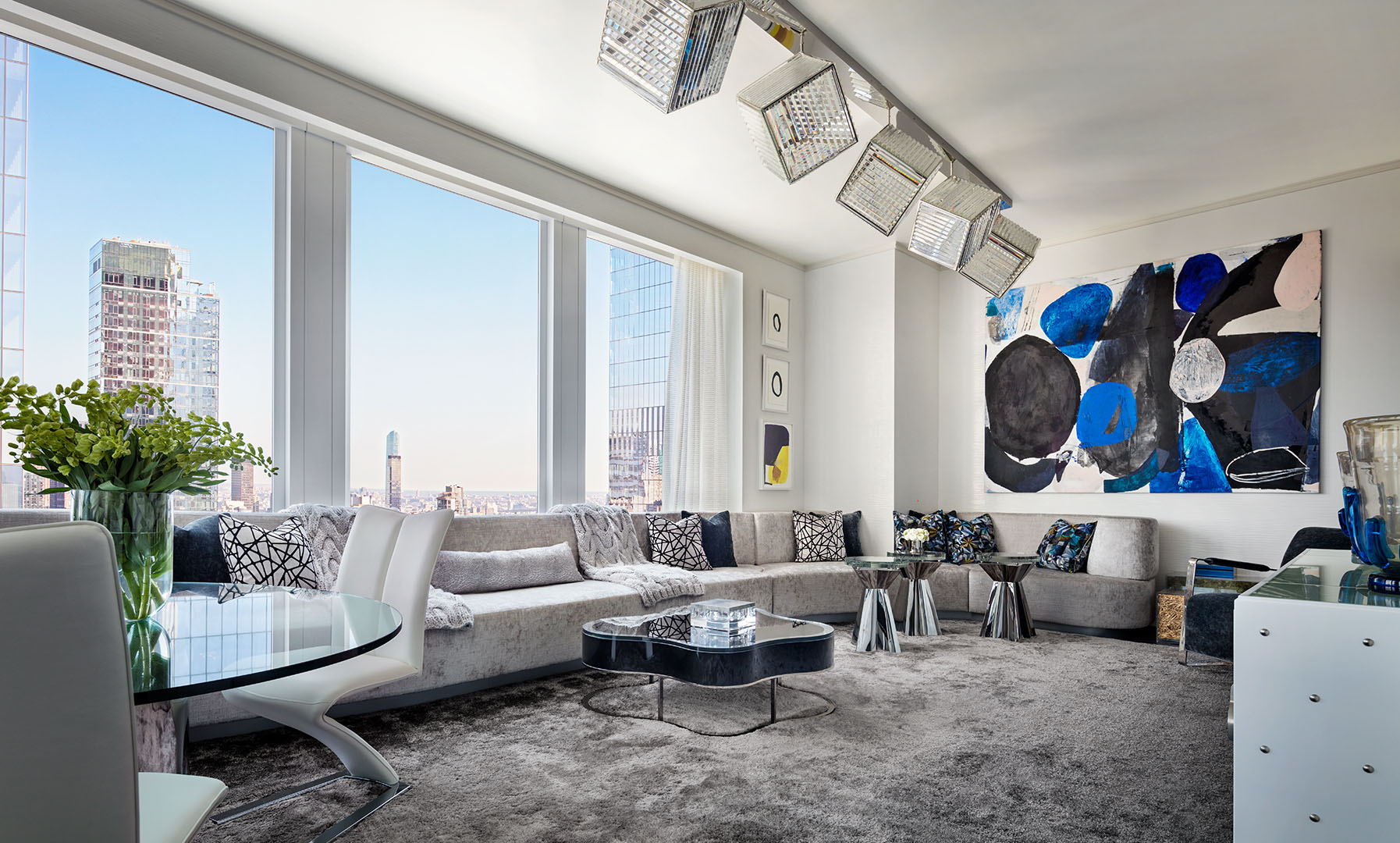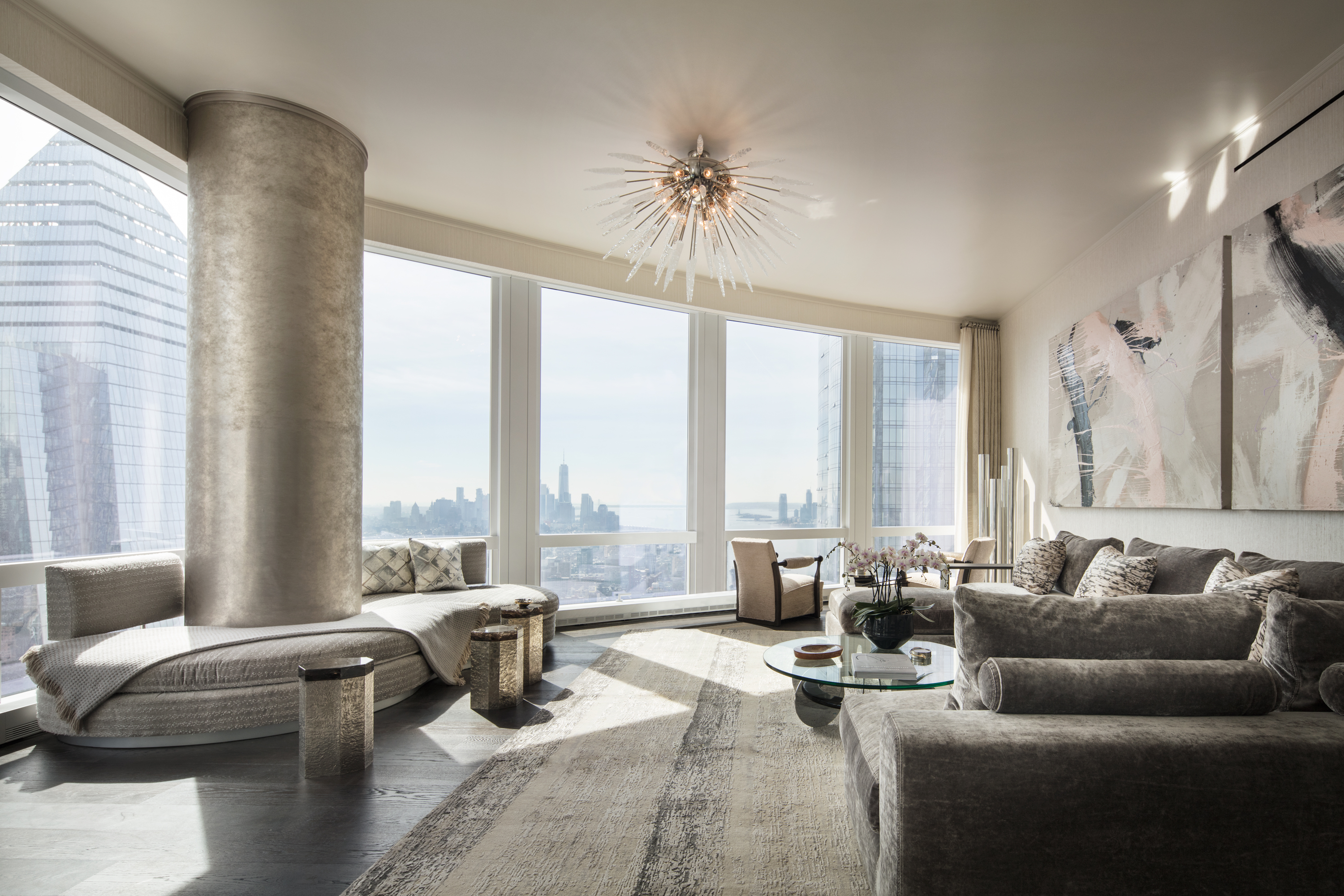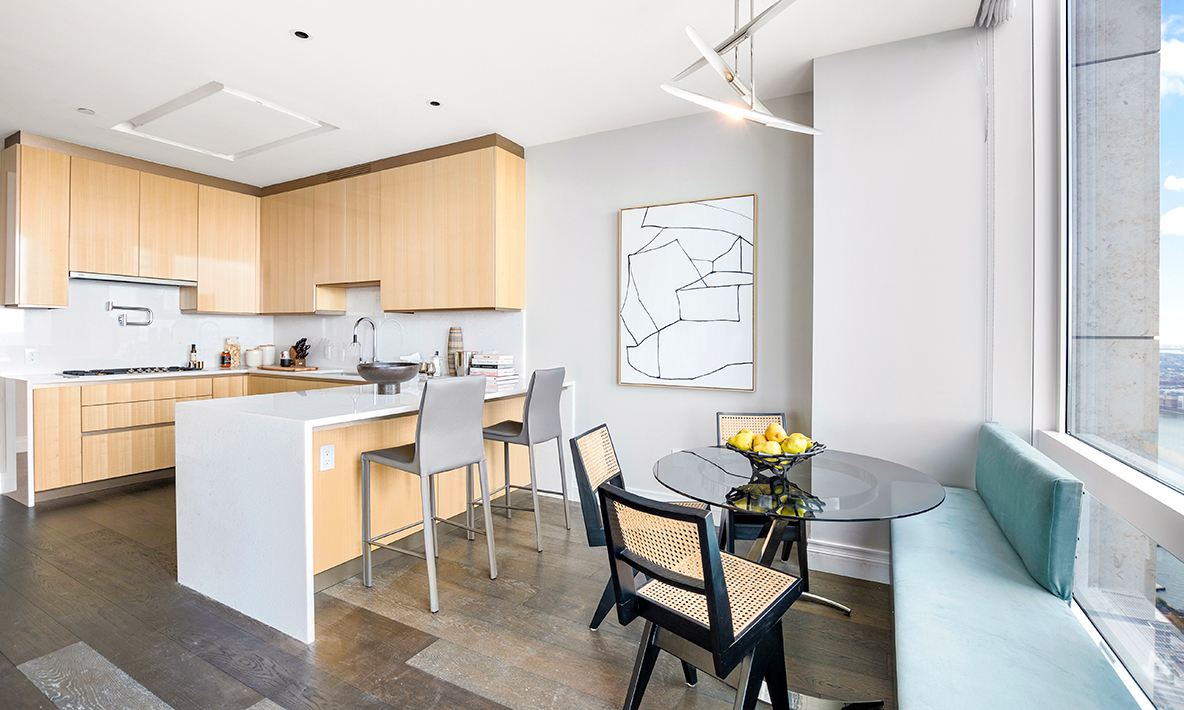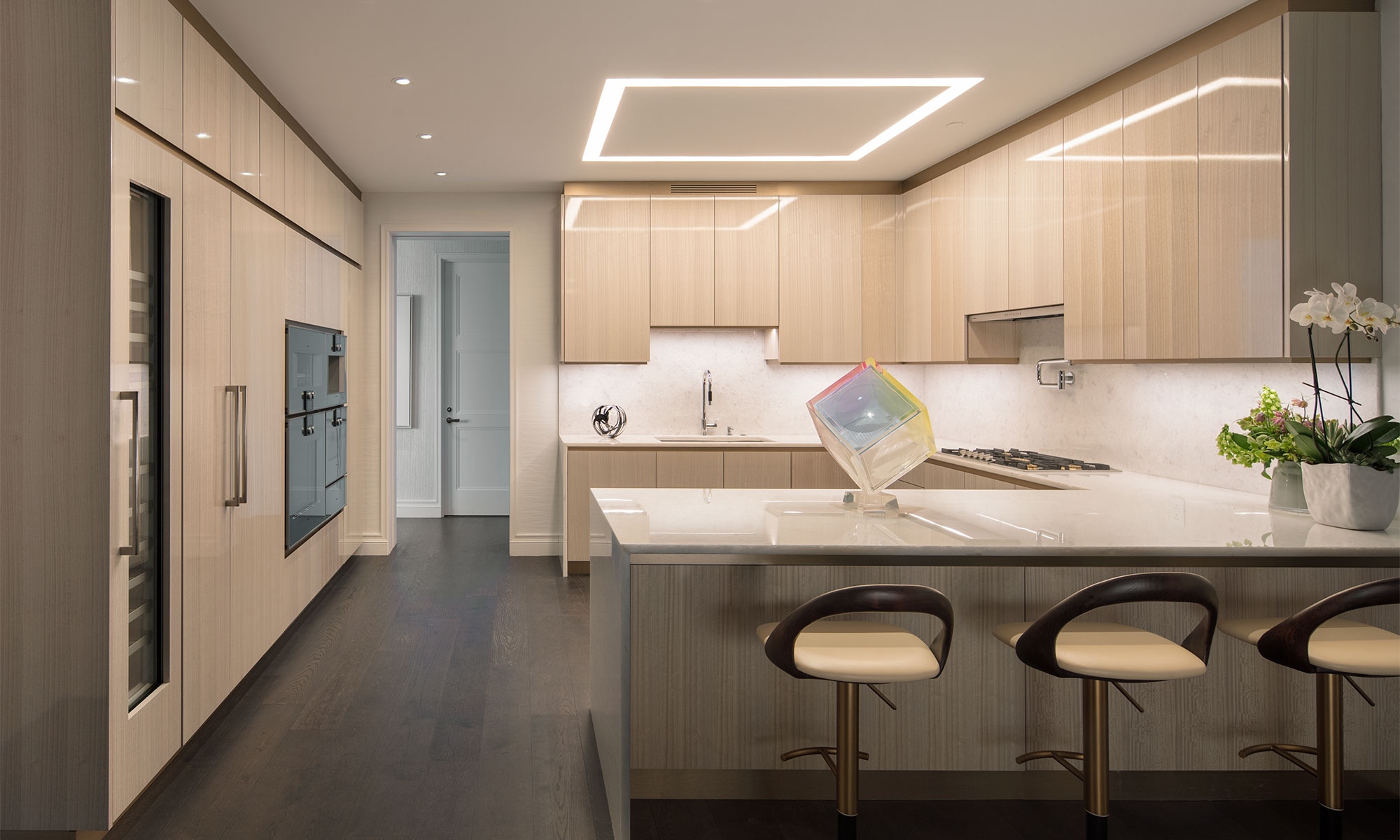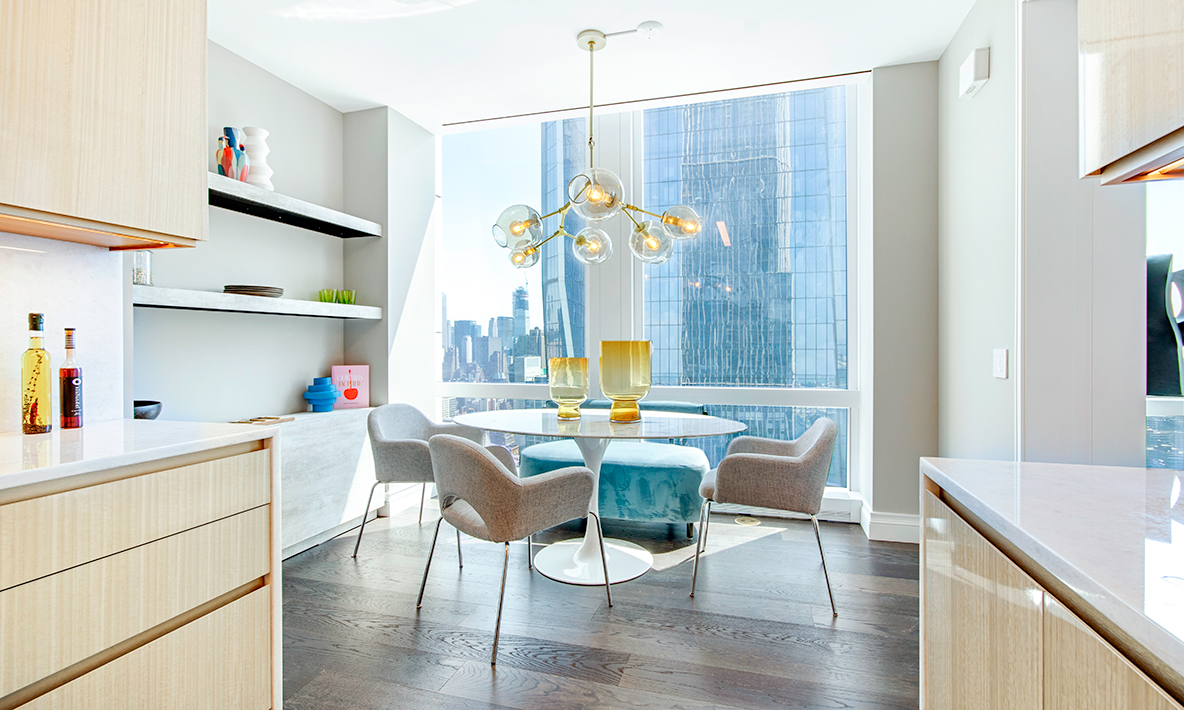 Beautifully detailed kitchens
Each kitchen at 35 Hudson Yards has been designed as a truly separate room in each home with tall wood doors between living areas, opening to breakfast rooms, family rooms, or dining areas. Ingrao Inc. has collaborated carefully with Smallbone of Devizes— England's finest cabinetmaker—to ensure the kitchens feature optimal utility while creating beautiful lines. Smoked oak flooring contrasts with high-gloss, white eucalyptus grain cabinetry, while Taj Mahal white quartzite adds a fresh luxurious element. The kitchens also feature Gaggenau™ appliances.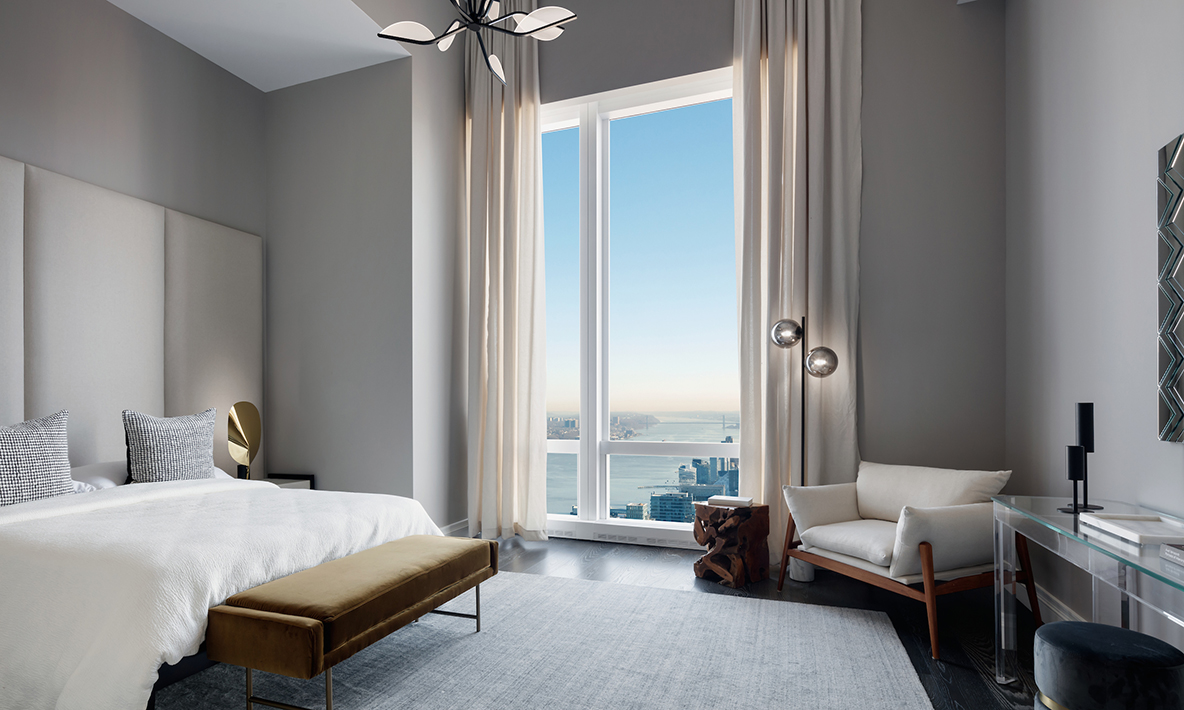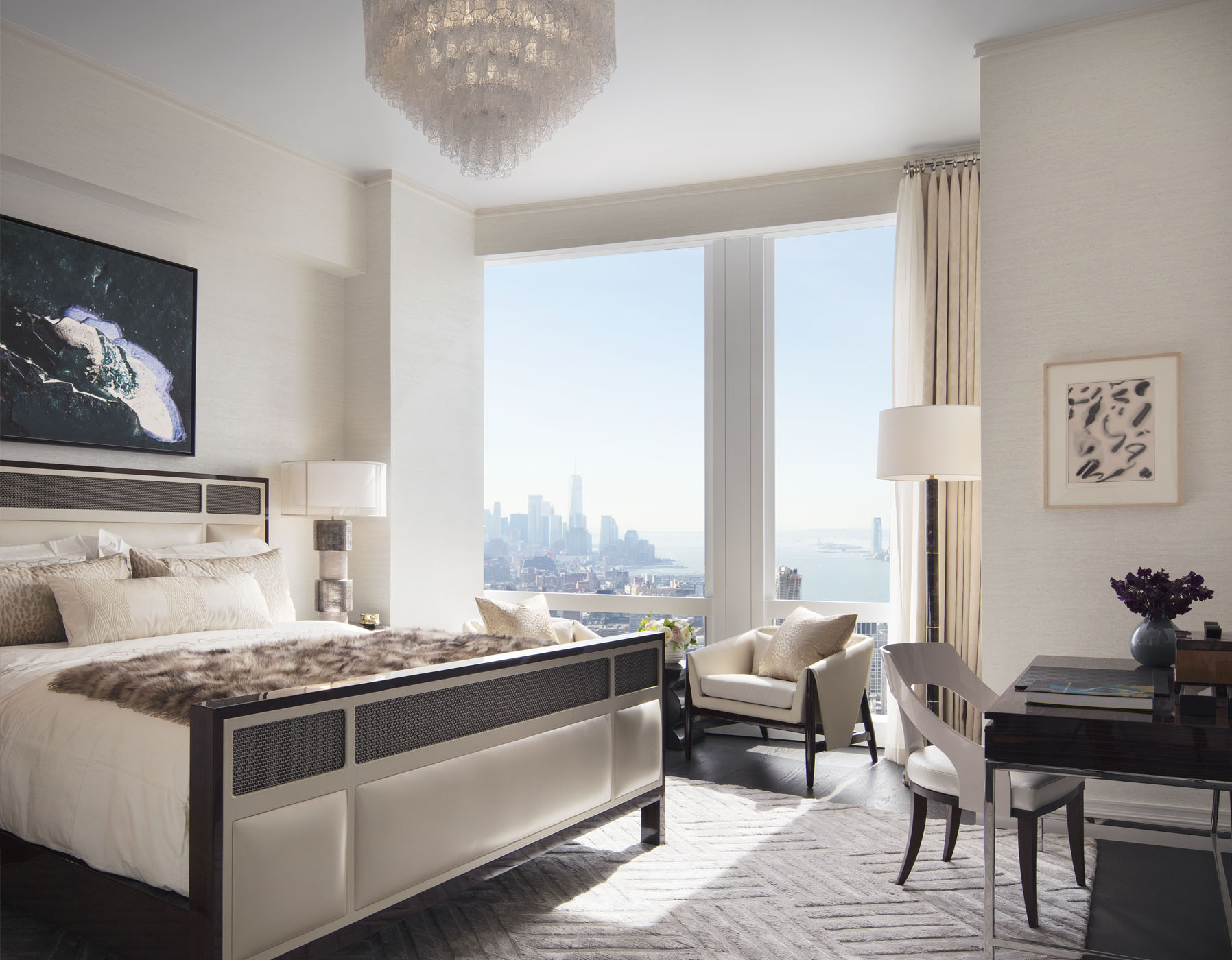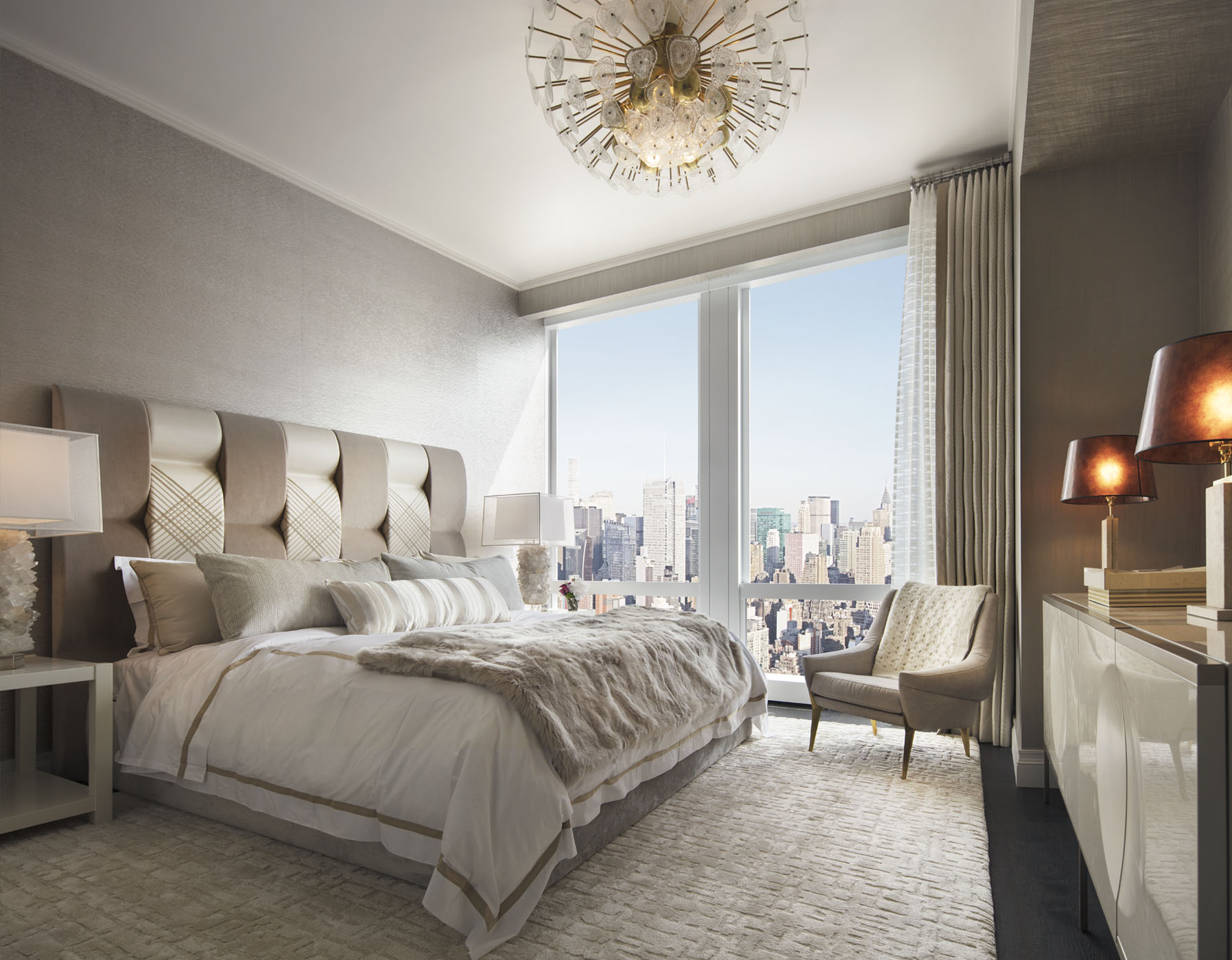 Private havens
Each bathroom at 35 Hudson Yards has been conceived as a space to cocoon its residents, with remarkable selections of stone and Tony Ingrao's signature design details. Each master bath features hand-selected slabs of Iceberg Quartzite and an indulgent freestanding bathtub.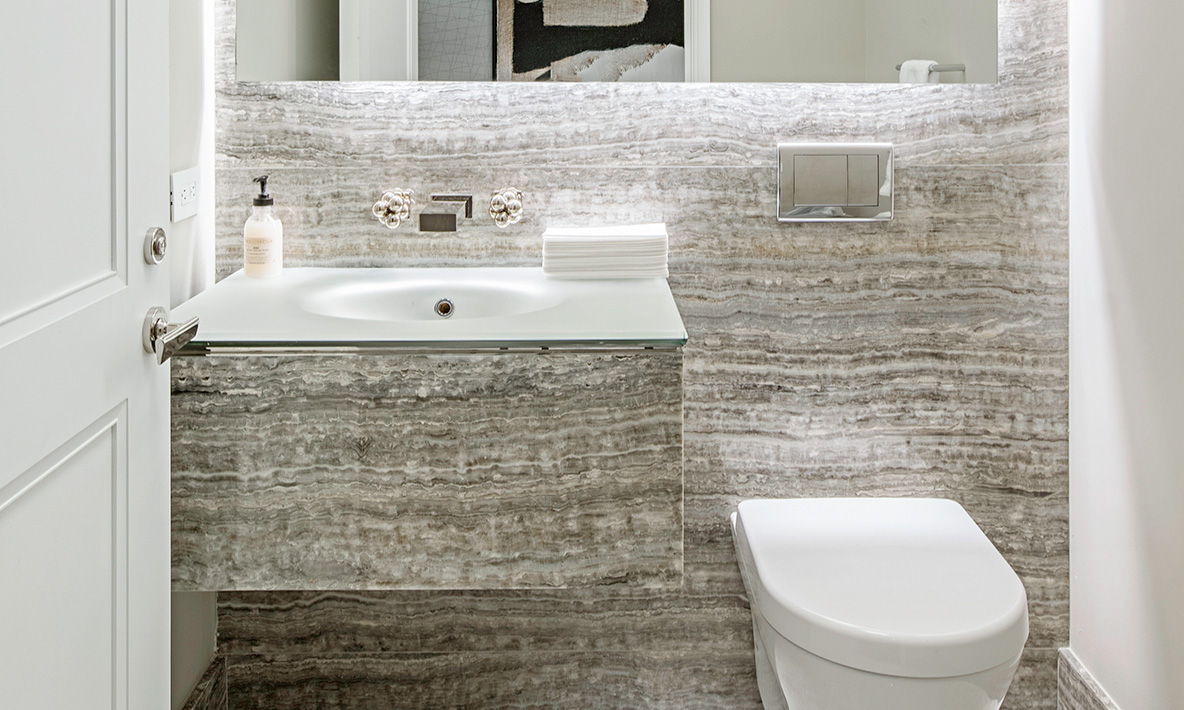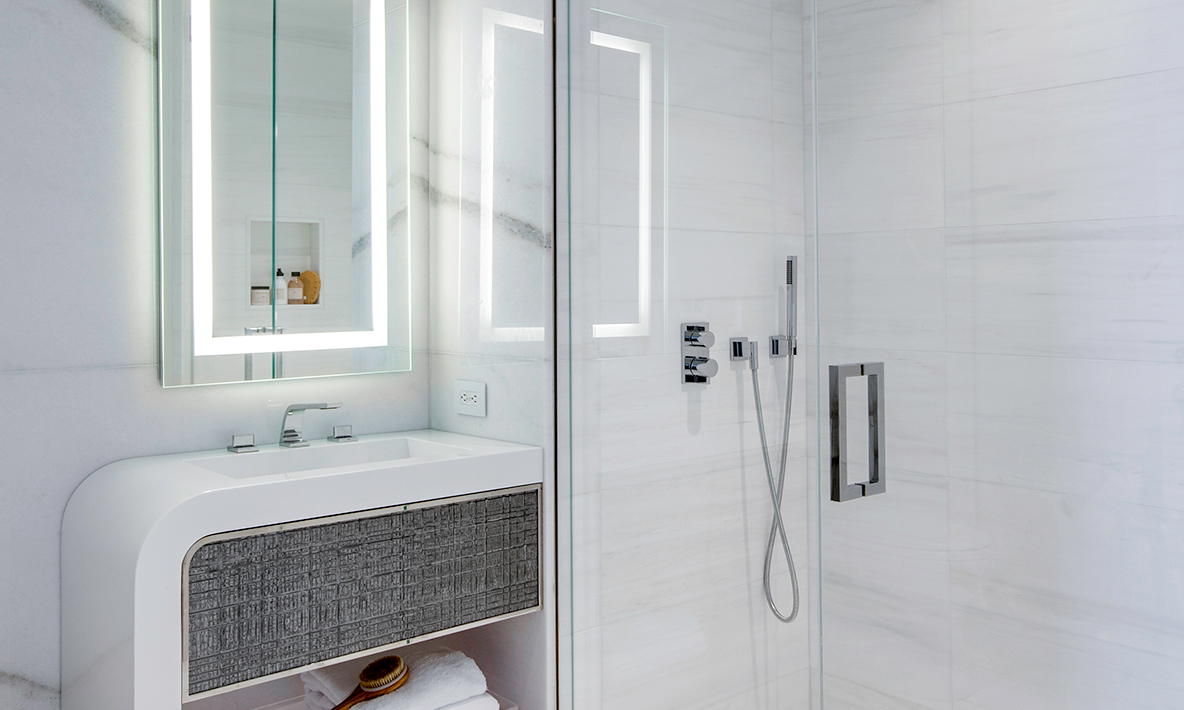 Serene spaces
Elegant with a stylized edge, the secondary bathrooms are cast in bright white marble with signature dark veins across the feature wall. Polished Dolomiti marble delicately creates a clean palate for the showers and floors. The powder rooms are characterized by a dignified grey onyx, with a feature wall and vanity, highlighted by glass sinks. Polished Polaris Quartzite floors with large stone crystals intertwine to form unique slabs.
Tony Ingrao
Innovative architecture with
a fresh attitude toward luxury.
Ingrao Inc.
Tony Ingrao is the principal of Ingrao Inc., an internationally acclaimed design and architecture firm established in 1982 and based in New York City. He partners with Randy Kemper in design and is assisted by thirty-six designers and architects. With projects all over the globe, Ingrao has redefined the world of modern luxury. Ingrao Inc. is widely known for private residential projects in New York, Los Angeles, Santa Barbara, Pebble Beach, Aspen, Palm Beach, Hawaii, and Miami. Their projects can also be found internationally, in locations such as the Caribbean, Tel Aviv, Monaco, St. Tropez, South of France, Moscow, Saudi Arabia, Paris, and Hong Kong.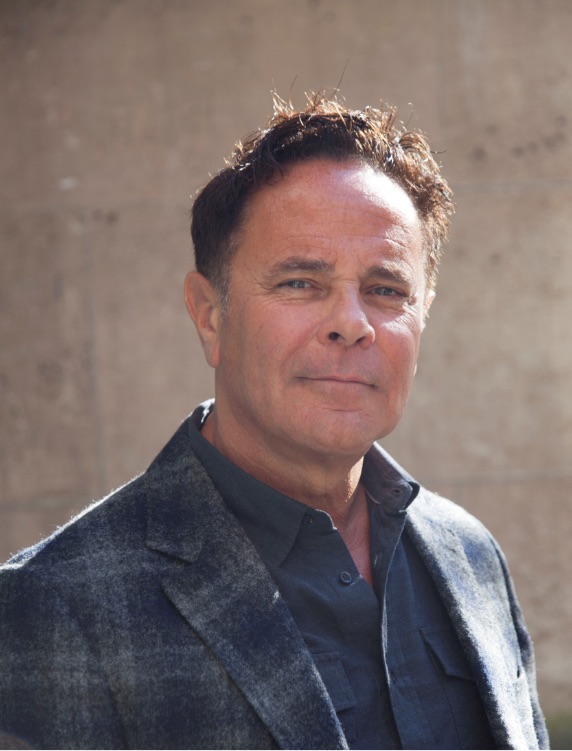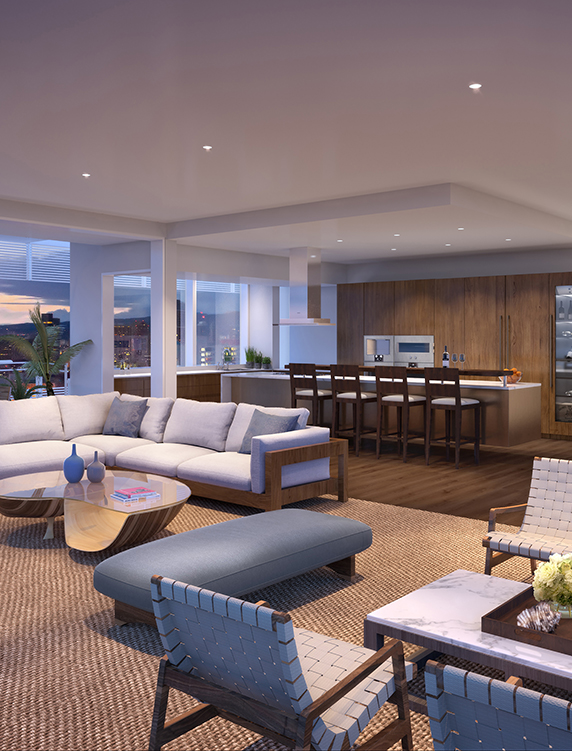 Views
Breathtaking views that inspire and excite.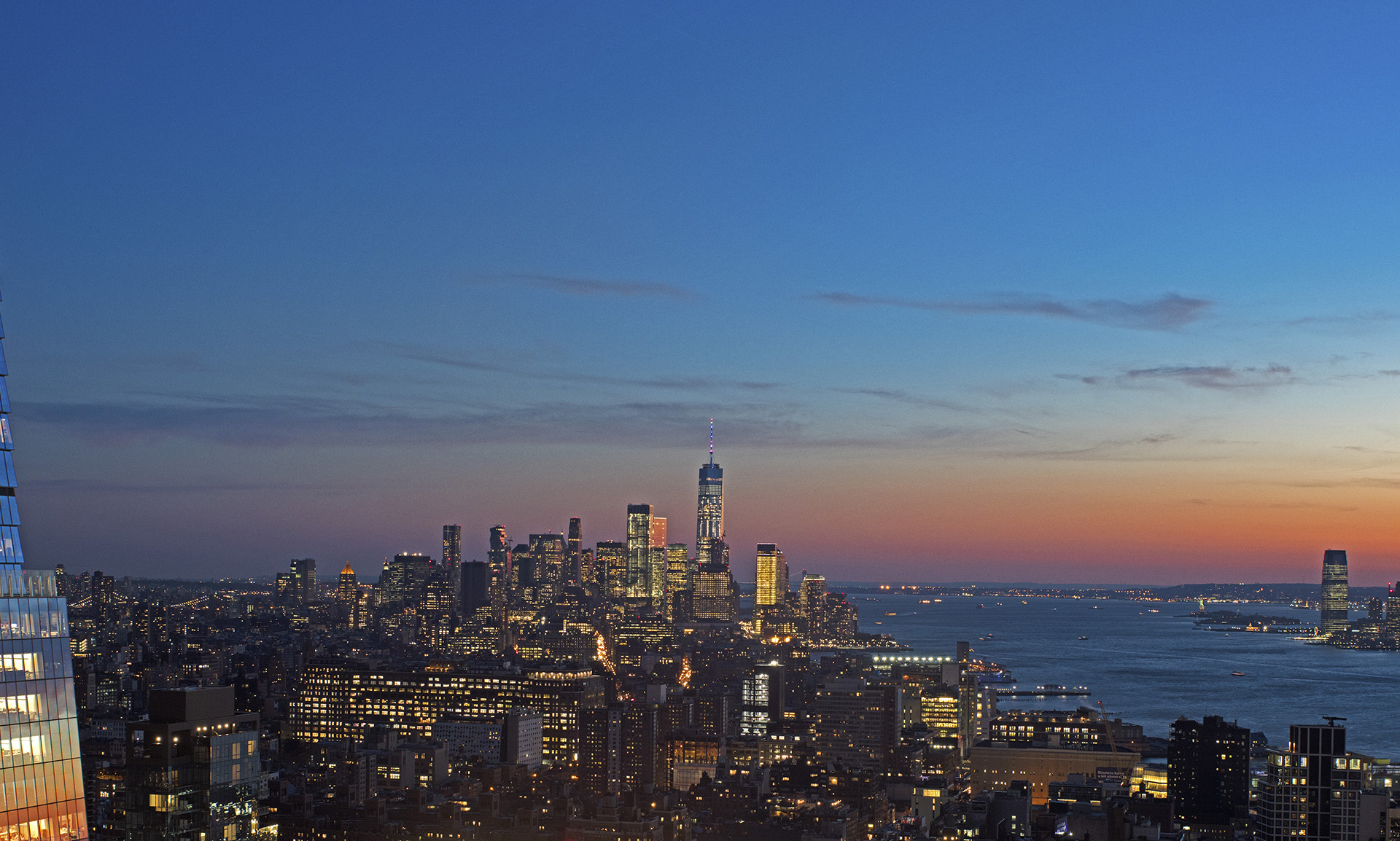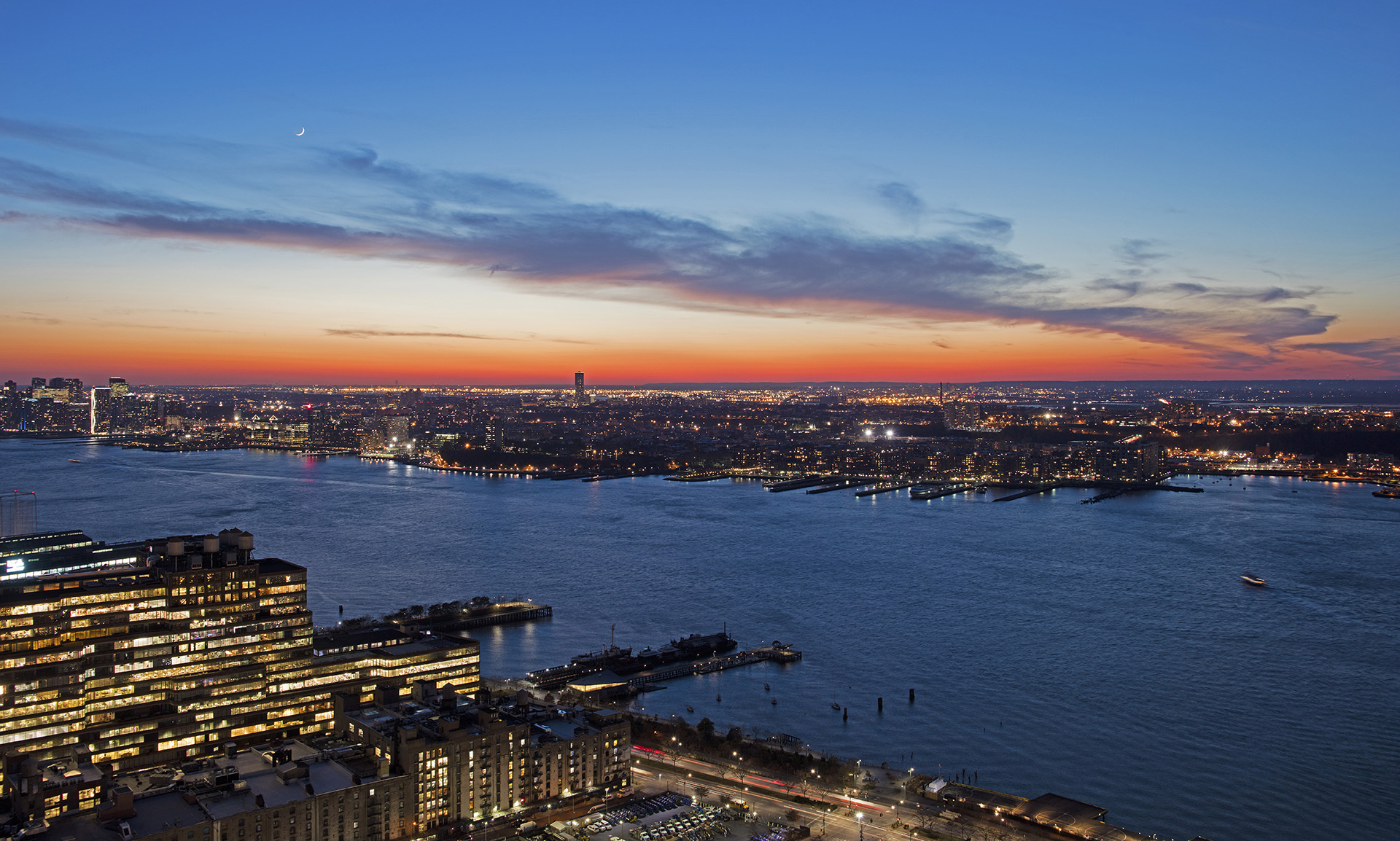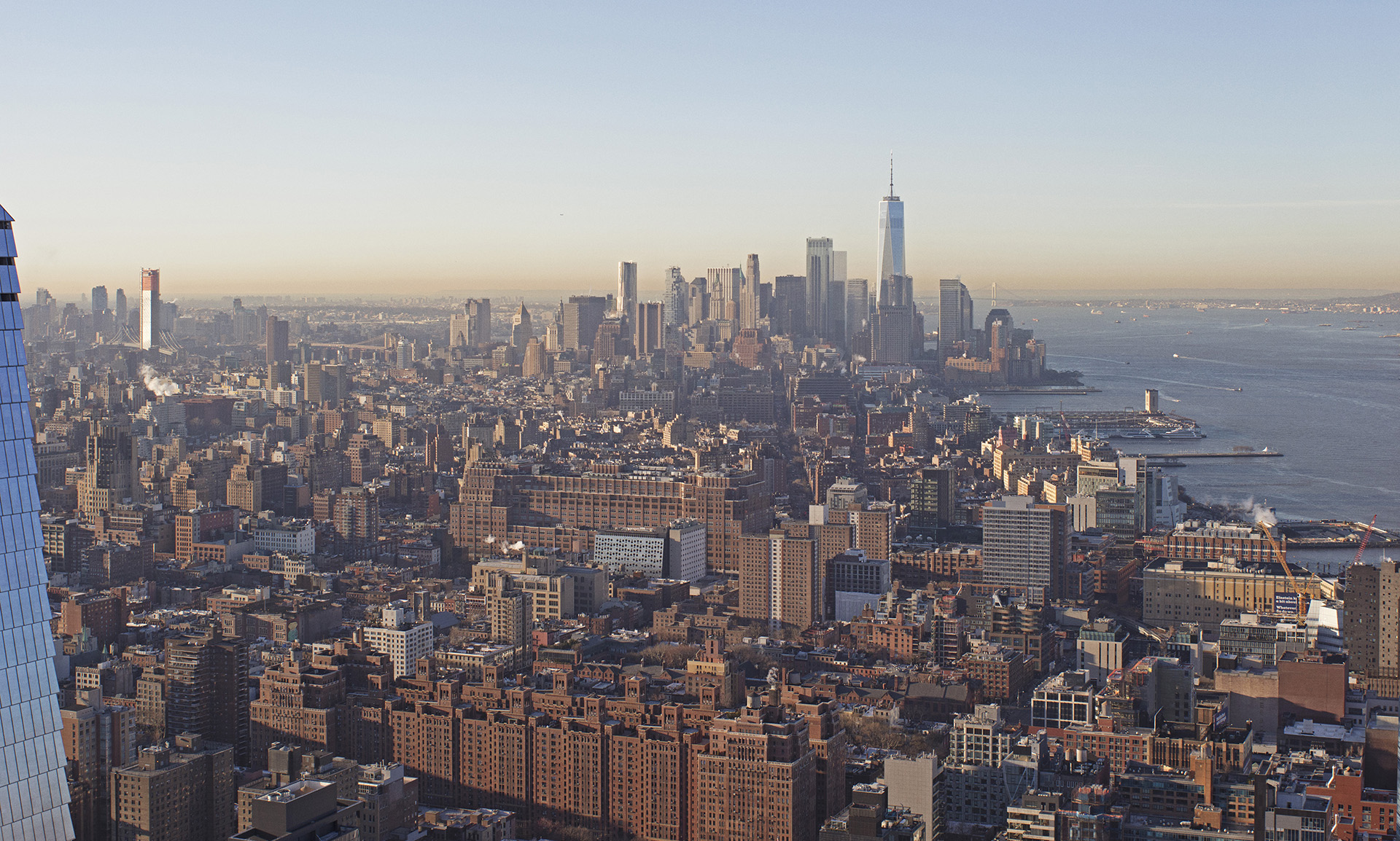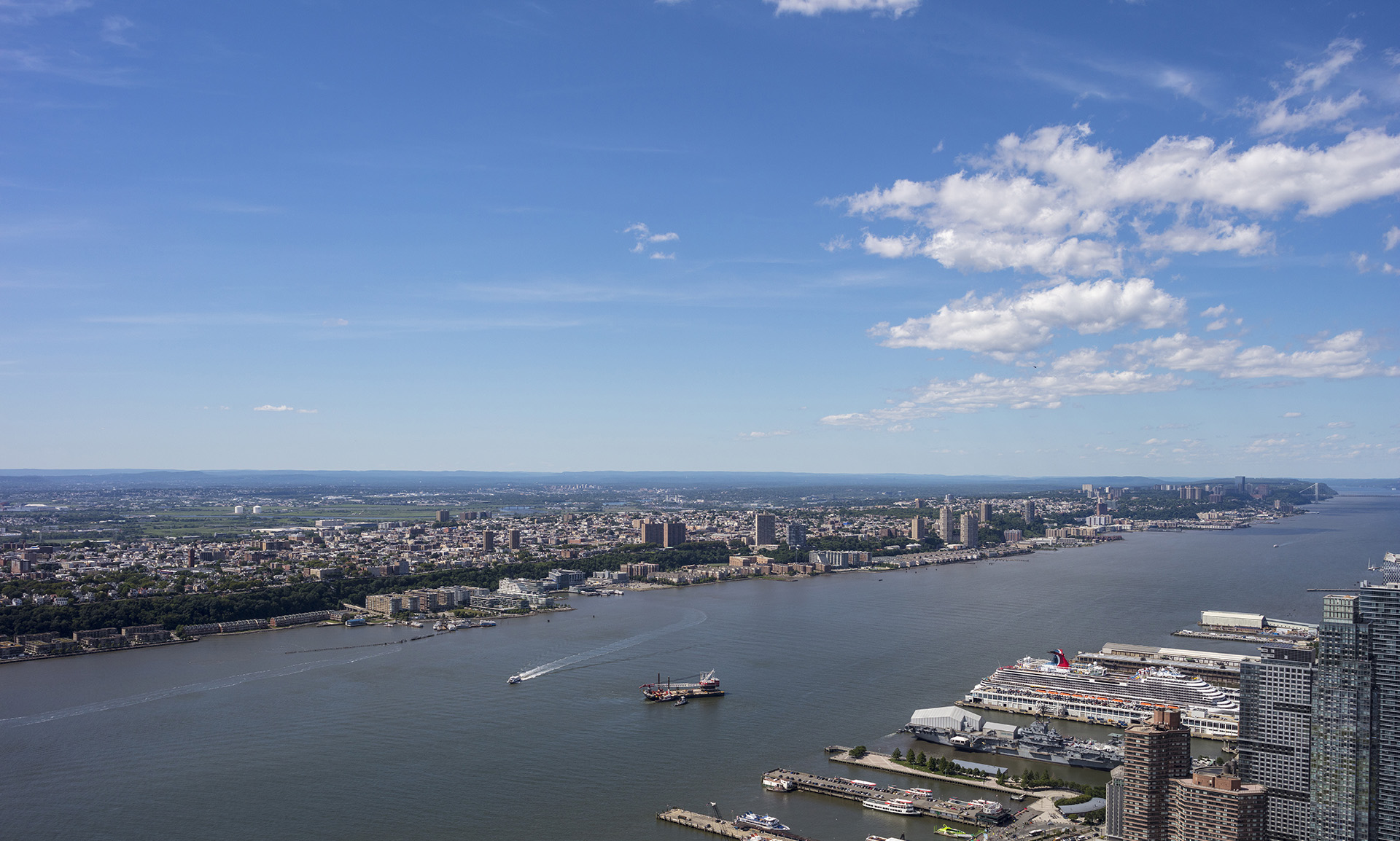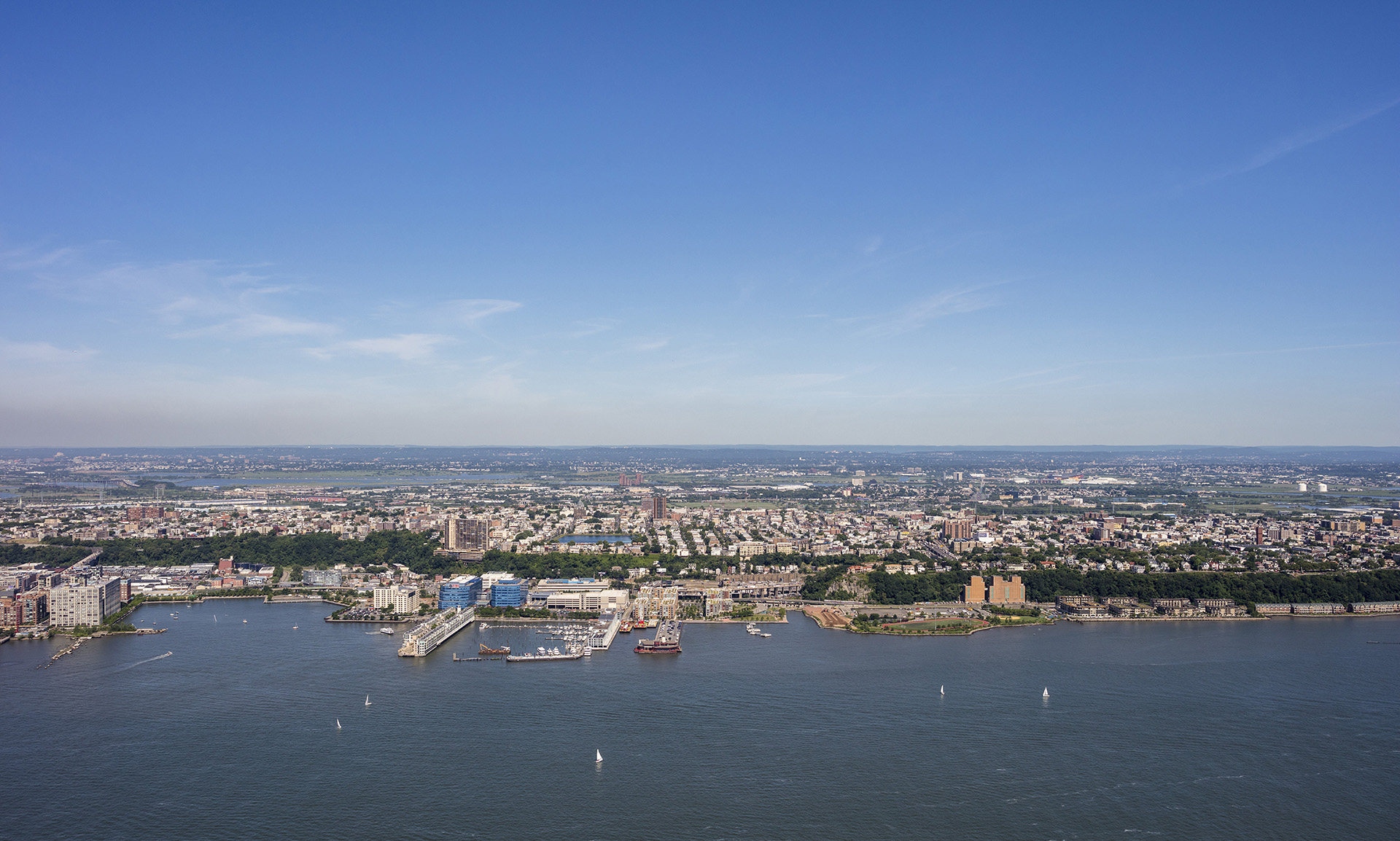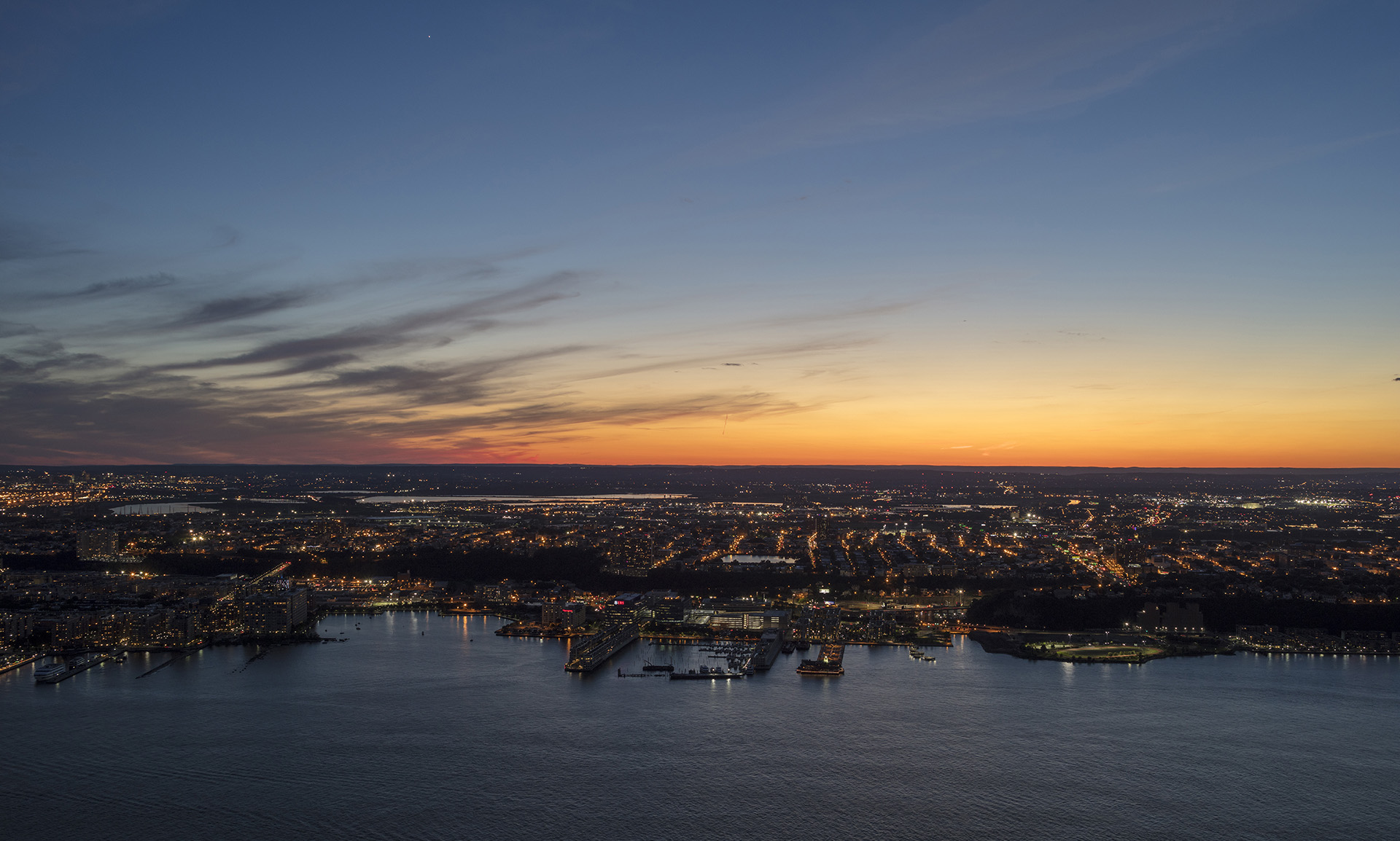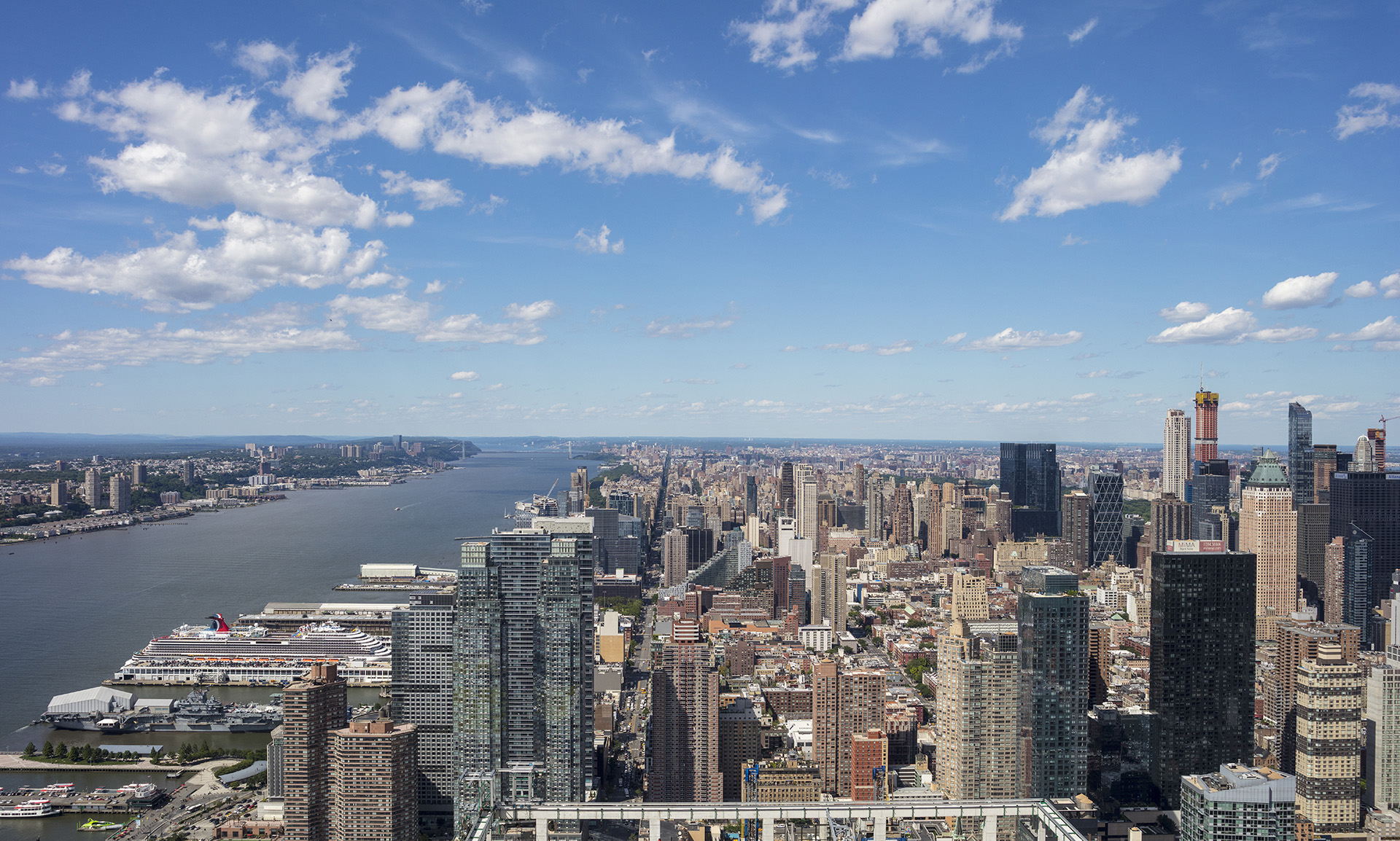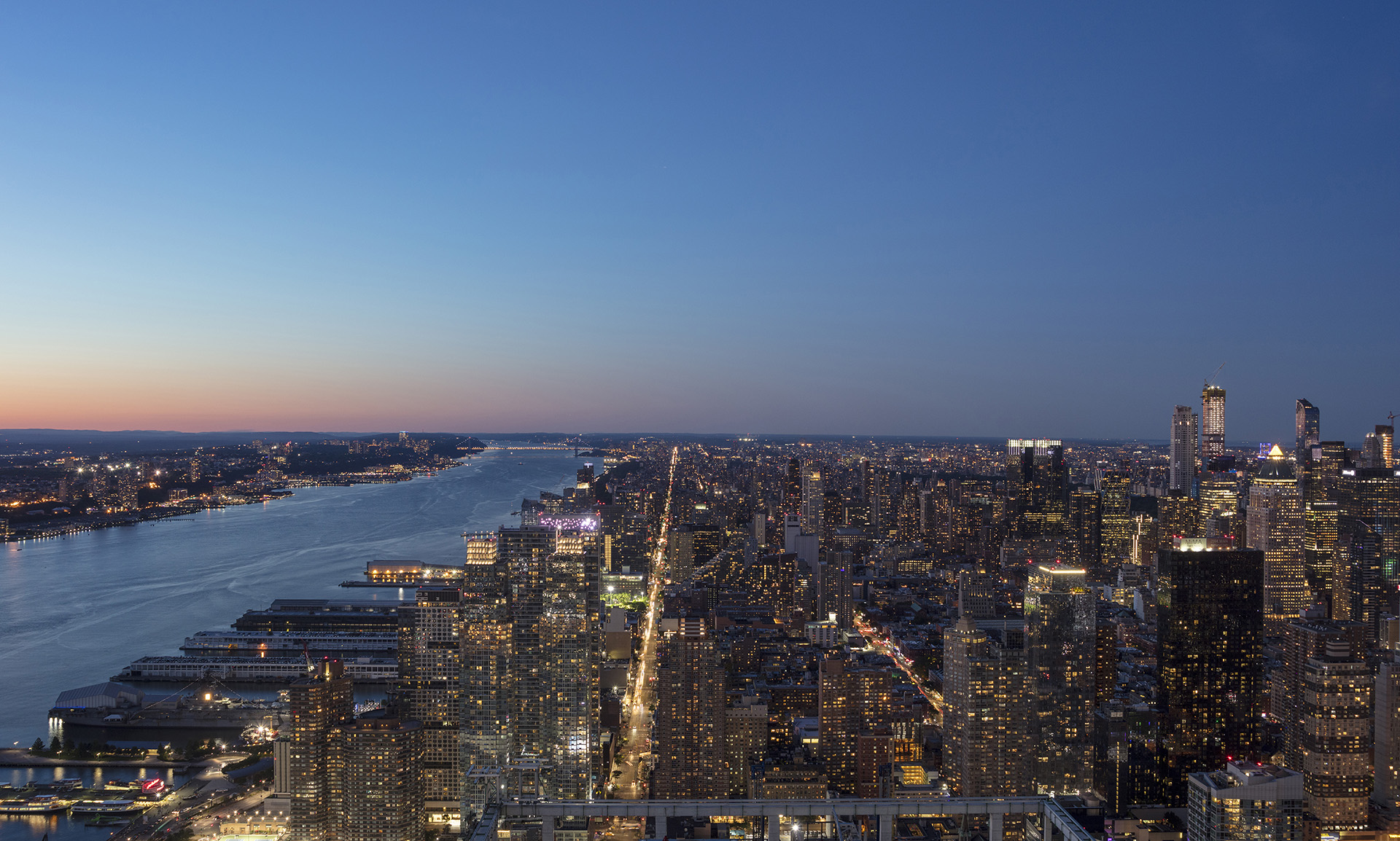 Views may not be representative of every unit in the building and some may be subject to obstruction from future construction